I see that many beginners get confused by the technical jargons involved in setting your own self-hosted WordPress blog or website.
Many people's eyes start to glaze over when I starting talking about hosting, domain names themes and plugins.
So in this post, my goal is to give you an overview of what's in a self-hosted WordPress website in a non-technical easy to understand manner.
Basically, let us imagine that every website is like a house.
In a nutshell, you need the following steps and components to setup a self-hosted WordPress blog or website. I cover each of them in my post.
First, you need Hosting. What is Hosting?
Second, need a Domain Name. What is a Domain Name?
Third, you install WordPress. What is WordPress?
Fourth, you add a theme to WordPress. What is a Theme?
Fifth, you add some plugins to WordPress. What are Plugins?
Last but not least, you write and post your first post.
What is Web Hosting?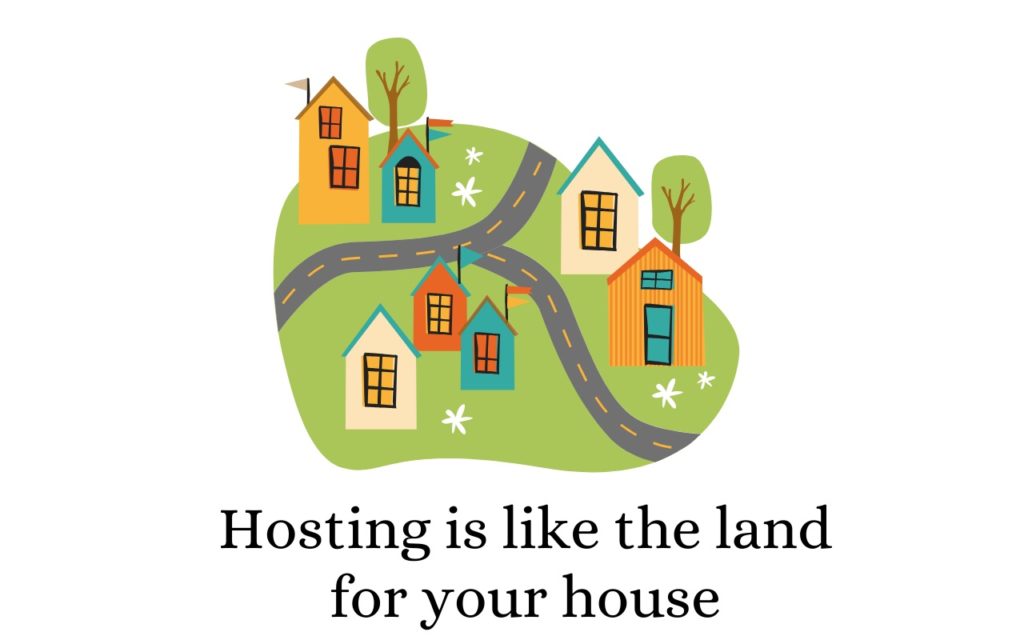 Web Hosting is like the land that your house is sitting on. The hosting companies runs a large number of computer servers to provide the space to host your website. In order for you to build your website, you have to rent hosting space from these hosting companies.
There are various hosting companies like Siteground, Bluehost, and Namecheap.
I highly recommend Siteground as it is the best among the three in terms of performance (fast loading speed), ease of use and support. With Siteground, you can get started for as little as $3.95/month.
But if you are trying things out or on a tight budget, you can start out with Namecheap as their pricing is very competitive.
What is a Domain Name?
A domain name is like the address to your home. In order for people to find you or send you mail, you need to have a unique address. The domain name or URL is this unique address in the online world.
It allows people to visit your website when they enter the domain name into the browser. It is in the form of http://www.thisismyblog.com. Unlike the real world, you get to choose what what you want this unique address to be, as long as it is still available.
To do that, you have to register your domain name with a Domain Name Registrar. They do not own the names, but they help to send readers to your website when they enter your domain name in the browser.
There are many domain name registrars, and many web hosting companies will provide that service too. A popular option is namecheap.com because they offer some of the best prices.
To get started, just go to namecheap.com and check if your desired domain name is available and you can register your choice with them very easily.
What is WordPress?
Do note that here I am referring to the software from wordpress.org and not the service from wordpress.com.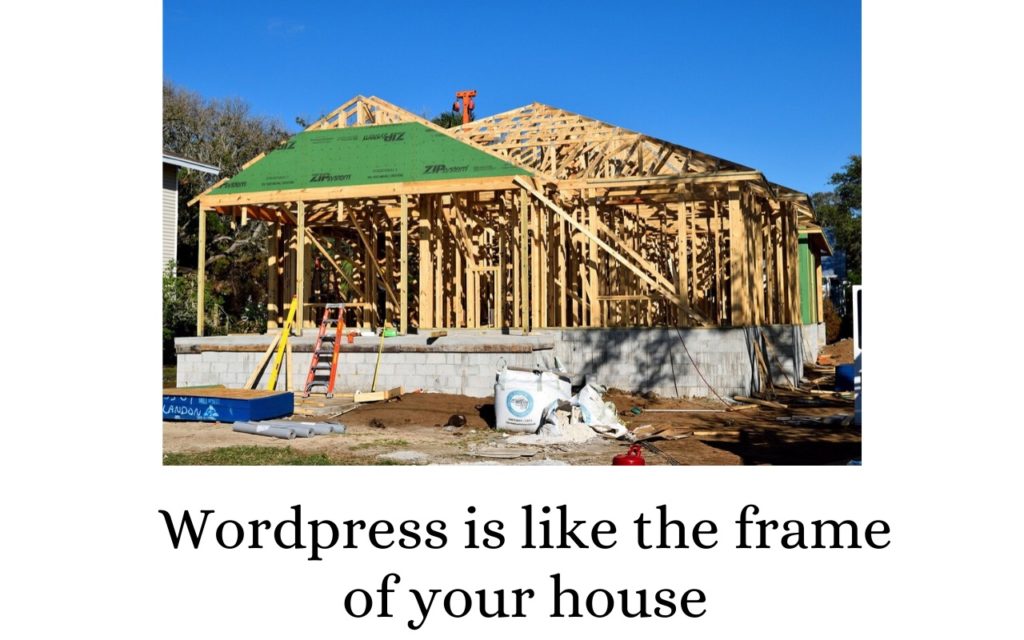 WordPress is like the frame of your house. The main function of the frame is to give you a base on which to apply all the fittings and finishes of a home.
Your posts and content are like the fittings and finishes of our home. The fittings and finishing is typically what we are most excited about. We just assume the frame has been built correctly to hold up our fittings and finishes.
Similarly, WordPress is a Content Management System (CMS) that handles how your posts and content are created and stored in the database. This way we can just focus on the creation of the contents for our website.
What are Themes?
If you walk down the streets in your town, you will see how there are different types of houses and shops. There are Victorian style houses, brick houses, three-stores houses, ranch-style houses and many others.
There are cafes, pet shops, supermarkets and so own.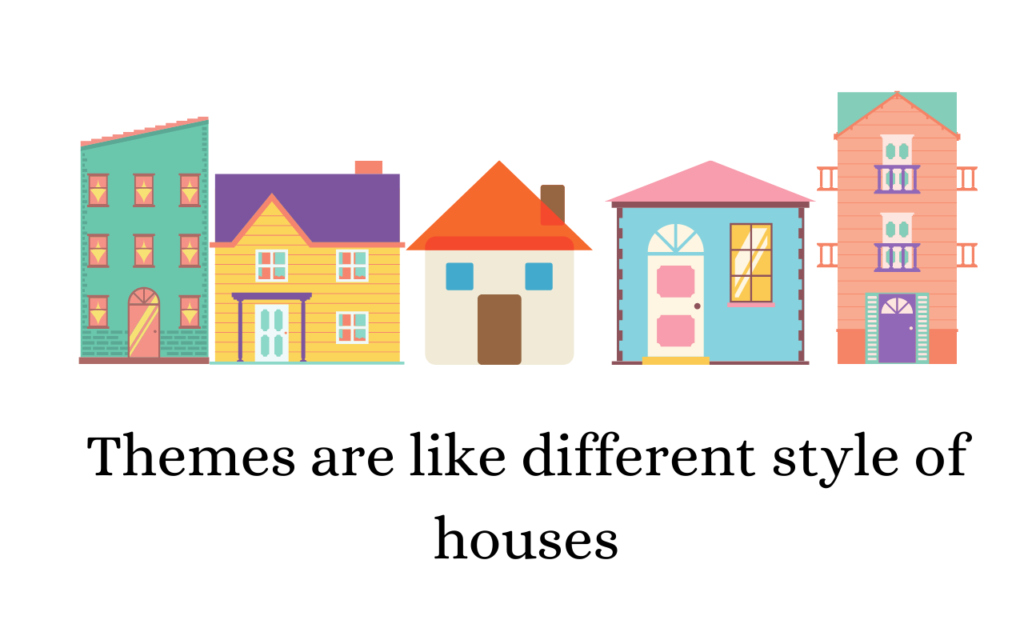 This is what Themes all about. Themes allows you to build your house the style you want.
Just like how you can change the color of your walls or change the layout of your house, Themes allow you to change the color and design of your website while still adhering to the requirements of WordPress.
This way, you can build a beautiful website without having to build your own content management system.
Just like if you were shopping for a new construction house, you have the choice of certain pre-made designs. In the online world, there are many (paid and free) themes that you can choose from and further customize them to your preference.
Some popular themes include Astra, Genesis and Divi.
What are Plugins?
Plugins are additional features or functionalities that you add to your house. For example, some people may choose to add solar panels, french drains, security monitoring systems or fiber internet to their homes.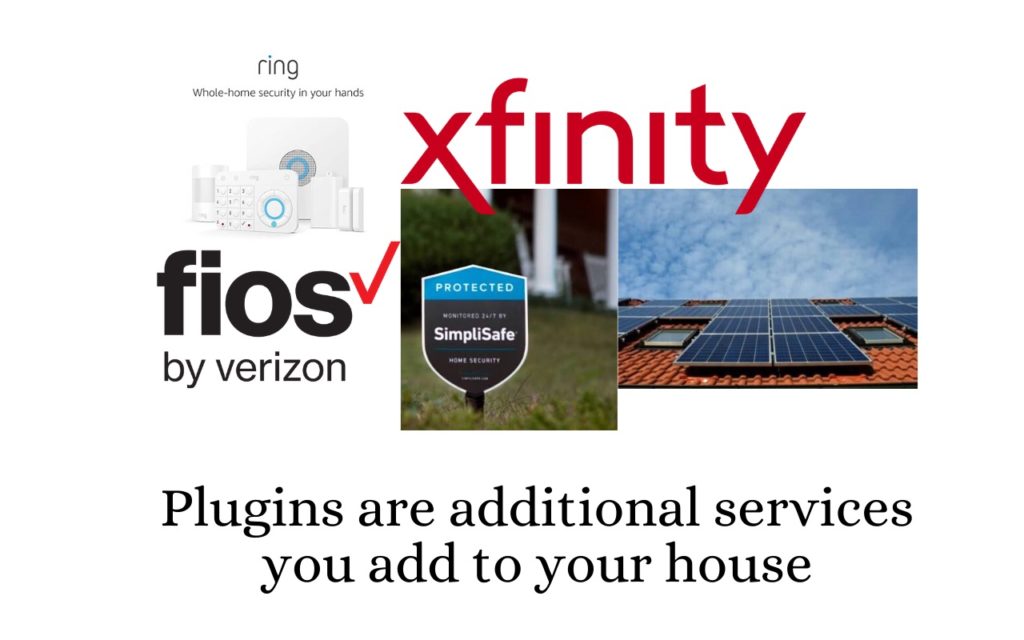 Similarly, various plugins in WordPress allows you to add more functionalities to your website. There are some basic must have plugins. These include the Wordfence plugin, to make your website more secure, the Yoast SEO plugin to help you improve your SEO and a contact form plugin to allow people to reach out to you.
There are many different other plugins and sometimes you will find a variety of different plugins for the same functions. Just like you can choose to get internet service from both Comcast Xfinity and Verizon. For SEO, you can choose Yoast, SEMRush, All-In-One SEO etc.
What you choose will depend on what you need. It's very easy to get lost in the world of plugins and if you are not careful, some plugins could slow down your sites significantly.
Start Writing your Blog
Once you have all the above components setup, you can go ahead and start writing and publishing your blog.
I hope this post gives you a good idea of how the different components come together to form your website. And if someone else talks about hosting or domain names again, you will no longer feel lost!
If this has been useful to you, please let me know so I can continue to create such content for you. If there are any other technical topics or jargon that have been confusing to you, please let me know too, I would love to think of ways to explain them in non-technical ways to you.
If you are new and interested to get started in blogging. I highly recommend Suzi Whitford's Blog By Number course. She goes over the details on how to setup all the above components. Furthermore, she helps you to cut through all the noise and focus on things that are important for making your first income from a blog.